Blog
Art Lessons.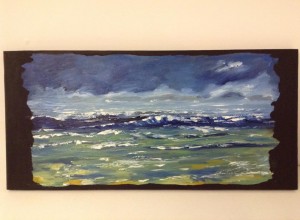 Art lessons are being held in Annascaul. Community Centre every Friday 6.30-7.30. For further information contact Abe Boland Ph. 0872975588.
THE MID KERRY TOURISM EXHIBITION
Coordinated by The Mid Kerry Tourism Cluster
Hi Guys,
Mid Kerry Tourism Cluster are inviting all tourism, hospitality and accommodation providers to showcase your business at a free information meeting on Tuesday 23rd June 2015 at 10.30am @ The South Pole Inn, Annascaul. Representatives from other areas of the Mid Kerry providers will be gathering information and taking a training tour of Mid Kerry.
The initiative aims to encourage a collaborative networking by providing an oversight of what is on offer between all of the tourism business providers across Mid Kerry. In order to support our respective tourism businesses and build tourism revenue potential in Mid Kerry, we must first become familiar with what is on offer in each area.
The tour is aiming to encapsulate the following areas:
Annascaul and Inch
Keel/Boolteens
Castlemaine and Firies
Milltown
Listry, Beaufort, Gap of Dunloe and The Black Valley
Caragh Lake and Glencar
Glenbeigh & Rossbeigh
Cromane and Dooks
Killorglin
Each of the areas listed above would need to identify a suitable location for the tour to visit. Ideally, somewhere where local traders & producers could showcase their produce.
We are seeking your support in collating a comprehensive list of tourism attractions in your respective areas. This information should be collected in the context of the following headings as a guideline:
Activities – walking, angling, surfing, horse riding and so on.
Meet The Makers – Craft and artisan food makers to showcase their products
Historical & Cultural Interest – historical areas, stories, area viewing points, music
Flora & Fauna of the area – Wildlife
Events – any events or markets your area will be hosting
Viewing Points
Our busy season is upon us, so we need to work together quickly in order for this initiative to benefit the current season. We hope that all areas would view this as a great opportunity showcase their area from a tourism and business perspective.
We thank you in advance for your support and cooperation. We are confident that together we can make a positive impact on the tourism industry in Mid Kerry.
It would be great if we could have a good selection of what's on offer in the Annascaul/Inch Area.
Kind Regards
Moira Spillane
 Don't forget to support The #Alzheimer's Society of Ireland.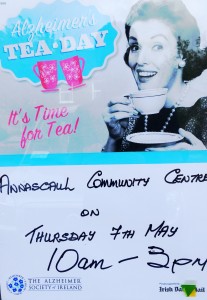 Annascaul May Bank Holiday Weekend
Some snaps of the #BallinclareHorseFair #AnnascaulPetshow #Annascaulmusic #Muttonpies
One of the horses taking some time out at #Ballinclarehorsefair along the #wildatlanticway #Annascaul #CoKerry.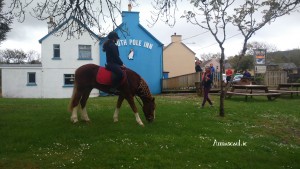 Feburary 2015 Snow Capped Mountains Annascaul, Co Kerry, Ireland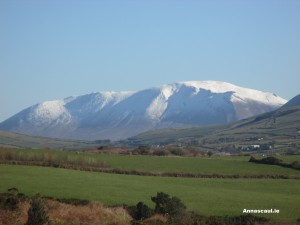 Well done to Thomas & Eileen Ashe  of Ashes, Annascaul, Award winning, Black Pudding Co.who have been a finalist at the Kerry Enterprise Business of the Year awards…A big thank you to the Enterprise Board for their help & support to small businesses throughout the county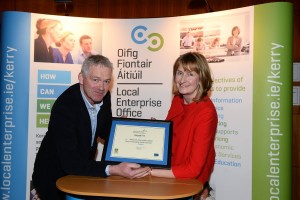 Why not stay in #Annascaulvillage located along the #Dingleway #Dinglepeninsula #Kerry #Ireland #walkersparadise
http://www.annascaul.ie