Several hundred people turned out at the N86 campaign in West Kerry over the delay to an upgrade of the road between Tralee and Dingle, one of the busiest tourist routes in the country






N86 campaign is going well, signs have been put up in Tralee, Camp, Annascaul, lispole & Dingle



As a result of the level of interest and health and safety concerns the location for the rally in support of the continued upgrading of the N86 has been changed to Dingle.
The rally will now begin at the Marina Car Park at 12 o'clock on Saturday February 7th and proceed to the roadway beside the Community Hospital where the gathering will be addressed by John Brassil, Brigid O'Connor and Joe O'Tool.
The organisers wish to encourage individuals and community organisations to continue to email, write or ring An Taisce headquarters and their Kerry branch asking them to withdraw their application for a judicial review in order to allow the road improvement scheme to be continued from Camp to Dingle.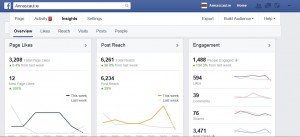 Seamus Cosaí Fitzgerald is helping to secure funding for West Kerry Road N86
Following an objection by An Taisce to the continued upgrading of the N86 a protest march is being planned for Saturday February 7th in Annascaul at 12 noon.
Please spread the word and encourage those in favour to come out and support the march.
Secondly we are asking people to join a campaign requesting An Taise to withdraw their objection, anyone interested can email;
publicaffairs@antaisce.org
Ref John Hartnett, Charles Stanley Smith, asking that An Taisce withdraws its request for a judicial review – for the sake of those who live and work on the peninsula and have guarded its heritage and respected its environment from the dawn of civilization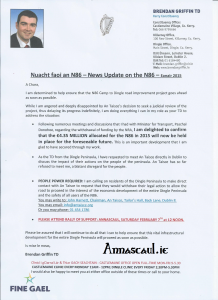 An Taisce challenges contentious upgrade of the scenic N86 Dingle Route
On January 13th 2015, An Taisce was granted leave to Judicially Review An Bord Pleanála's November 2014 decision, to grant permission for the N86 Dingle to Annascaul & Gortbreagoge to Camp Road Improvement Scheme (Note 1).
The route is renowned for its scenic quality, natural and built heritage; including prehistoric features. In summary: the scheme proposes to widen the road and add cycle lanes resulting in a wide range of environmental impacts, including visual landscape impacts.
An Taisce's challenge to this decision of the Board to grant permission is based on the Board's failure to fulfil obligations under the EU Environmental Impact Assessment Directive (Note 2). The case is due to return to the court in March.
This is the second time that this scheme has been judicially reviewed. Kerry County Council challenged an earlier decision by An Bord Pleanála in Sep 2013 to refuse the same scheme. That challenge resulted in the Board's decision being quashed and remitted to the Board in April 2014. On revisiting the same scheme again, this time the Board granted permission and this latest decision is now under challenge by An Taisce.
John Harnett, Chair of An Taisce commenting on the challenge said:
"The impact of this development proposal on this most scenic route into the world-renowned Dingle peninsula, so rich in its natural and built heritage is of concern to An Taisce. In particular, the manner in which the assessment of this scheme has been compromised by carving an original schemed of 32 km up into chunks and the failure then to rectify omissions in the assessment of the whole 32 km scheme, is key among our reasons for bringing this challenge."
He continued
"An Taisce is concerned with the precedent here in subverting the objectives and obligations of the Environmental Impact Assessment Directive, which requires the assessment of projects as a whole to be assessed by the Competent Authority, in this case – An Bord Pleanála.

The EIA directive is such an important instrument to us all for ensuring the environmental impacts of development are assessed properly in order to inform the whole consent procedure, and to address necessary environmental mitigation and protections as necessary.

An Taisce is seeking to uphold the law in order to protect our shared heritage"