Greta's Herbs, Annascaul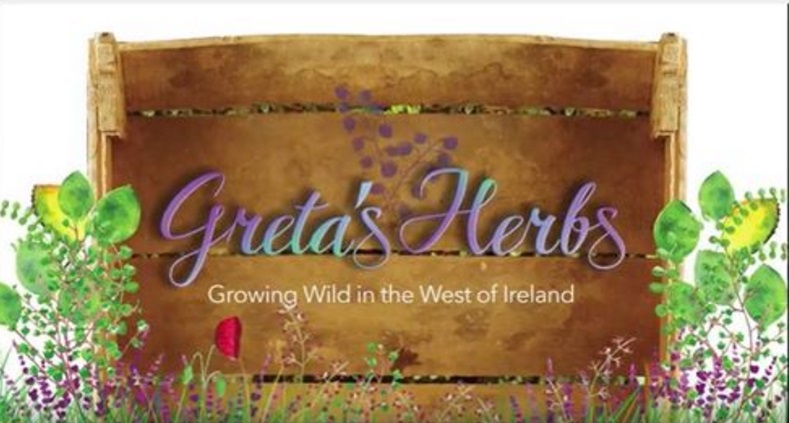 Greta Mc Carthy O'Brien is a specialist herb grower based in Annascaul on the Dingle Peninsula. Growing up in East Cork with inspiration from her tomato-growing father and holidays spent working in Ballymaloe House she pursued a career in horticulture. In 1981 she gained a scholarship to the Botanic Gardens, Glasnevin, and later opened garden centres in Co Wicklow. In 1997 she moved south and began her herb nursery. She now supplies many restaurants and outlets on the Peninsula, gives talks/workshops and writes about herb.
Her book GRETA'S HERBS shares the knowledge gathered from 20 years experience growing herbs on the Dingle Peninsula. Designed beautifully this 160 page, neatly-sized, A5 landscape book is full colour throughout, thread sewn with a laminated cover making it durable and very user friendly. Captivating photography reveals the beauty of herbs and demonstrates step-by-step procedures such as seed sowing and potting up.
Please click the below link to watch the video and if interested make a pledge.