Biodiversity course by Annascaul Adventures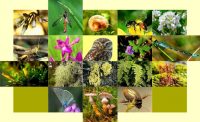 Biodiversity course hosted by Annascaul Adventures will be commencing at 11am – 1pm.
Ian McGrigor will be talking to us on behalf of the Kerry Educational Service.
Ian is an environmental consultant working nationwide creating organic gardens in schools, communities and private gardens with an emphasis on biodiversity.
Ian has worked as an environmental educator with KEEP since 2000. KEEP is an environmental education company that works directly with schools, community groups and special needs groups in the development of sustainable on-going organic gardens and native habitat projects.
If you would like to attend on this course free Contact Elizabeth ph.086 2663186 with your pps number.