Annascaul News / Notes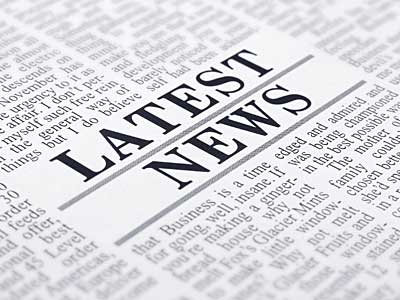 Annascaul News / Notes  
Bingo Night

Naoínra Annual Fundraiser @ 8pm 25th March, Hanafin's Bar, Annascaul. All Welcome.
Congratulations
Congratulations to Annascaul man Jim McCarthy owner of the Chart House, Restaurant, Dingle who marked 20 years at the Dingle Chart House Restaurant with a new menu and fresh decor. This restaurant delivers a memorable dining experience and has won many awards over the years.
Inch Beach
Kerry County Council, in conjunction with an Taisce and Kerry members of Scouting Ireland, carried out the planting of Marram Grass at Inch Beach. 
Marram Grass is of vital importance to sand dune habitats, particularly at Inch Beach and Maharees as it stabilizes sand enabling other plants to grow with its strong roots system. 
It also provides much needed nutrients to other vegetation.
Short Fun walk for an hour Sunday 26th March starts at 12 noon and return to Ashes/Shop Cafe, Annascaul at 1pm. Guest speaker -on Minature Gardens. All Welcome.
St Patrick's Weekend
C

elebrate St Patrick's Day in our beautiful village on the Dingle Peninsula with traditional music, songs & fun. You can take part in the Tom Crean Challenge Cycle and dance the night away at the late night Disco.
Annascaul Senior Citizens & Friends
Lunch at Community Centre on Thursday 23rd March at 1pm. All Welcome.
New Appointment
Congratulations to Mary Evans, Inch, Annascaul on her new appointment as General Manager at Dingle Benners Hotel.
Mary brings extensive experience in the hospitality trade
 to Dingle Benners Hotel from a 4 star Killarney Property. 
Annascaul/Camp/Inch/Lispole Community Games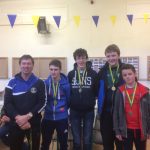 Congratulations to U16's Chess team who won the Kerry finals in Glenflesk at the weekend and will go on to play in the Munster Championships. Seamus Knightly, Paul Reid, Emmet Brosnan, Oisín Spillane, Michael Casey & Kately Reid.
Spring is here, why not take a real good workout this year.   A good back workout, avail of a gardening experience in ready prepared allotments complimented with raised beds in a poly tunnel. A one-stop gardeners paradise with organic fertilizer etc. on site. For more information contact Gene on 087 2270547.
Well Done
Well done to An Pobal Scoil Corca Dhuibhne on a great U16's all Ireland semi final win over St. Attractas', Tubbercurry in Limerick last Saturday. The P.C.D made a terrific second half come back to win 1-15 to 1-12 after being well down at half time. Gearoird Lyne, James Ashe, Killian Falvey, Colm Moriarty, all played well. Jack Moriarty, Gavin Mc Carthy and Robert O'Sullivan are on the P.C.D. panel also. Best of luck to the team and mentors Eamonn Fitzmaurice & Martin Frawley in the final on Saturday 25th March.
Whist Results for 08/03/17
Ladies: 1st Bridie McDermot, 2nd Eileen Galvin, 1st Interval: Ann Moss, 2nd Interval: Nora Devine.
Gents: 1st Mickey Murphy, 2nd Breda Baker, 1st Interval: Joe Sullivan, 2nd Interval: Mary Shannahan , Martin Courtney, Mystery: Joan Sayers, Betty Johnson,  Raffle: 1st Kathleen Hennessy, 2nd Betty Johnson, 3rd Joan Sayers, 4th Betty Johnson, 5th Martin Courtney, 6th Mairead Sheehy.
Pobalscoil Chorca Dhuibhne
Individual training in the use of laptop/Tablet/Smart phone. Free classes begin Thursday 16th March, 9.15-10.15am over 6 weeks. Info: 066 9150055
Annascaul Gaa and Coiste na nÓg
A fundraising bake sale, in aid of Annascaul Bord na nÓg, will be held in The Old School Camp on Sunday 19th March after 12 midday mass. Please come along and enjoy some yummy treats!
Birthday Wishes
Birthday wishes go out to Des Delehunty who celebrated his birthday in Hanafin's Bar over the weekend with friends. A great night was had by all.
Annascaul Ladies Football
Round 1 of the County league got off to a good start last Sunday for our Seniors. Final score Annascaul/Castlegregory 4-10 Ballymac 2-1. Well done girls.
Tom Crean Challenge Cycle 2017
DON'T LIMIT YOUR CHALLENGES. CHALLENGE YOU LIMITS.
Annascaul Adventures & Dingle cycling club would like to invite you to take part in the Tom Crean Challenge Cycle on St Patrick's Bank Holiday Weekend 2017. Saturday 18 March.
Starting at the South Pole Inn, Annascaul, Dingle Peninsula, Co Kerry at 9am traveling to Dingle via Lispole-Connor Pass Ireland's highest mountain pass – Camp – returning to Annascaul.
After completing the Tom Crean Challenge Cycle 2017 you will receive your very own Tom Crean Medal and join us at the South Pole Inn the homeplace of Tom Crean, the Antartic Explorer where you can enjoy some wholesome food & great fun.
To register online just click on the link below
https://register.primoevents.com/ps/event/TomCreanChallengeCycle
Sponsored by Dingle Brewing Company & Fitzgeralds Centra, Dingle
Proceeds go to Camphill, Dingle & Annascaul Adventures
If you would like anything included in the Annascaul Notes. Contact Noel Spillane. Ph 087 2184757 or forward an email to info@annascaul.ie
 before 8pm every Saturday.