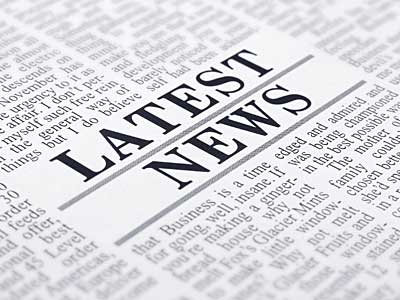 Greta's Herbs
Annascaul woman Greta McCarthy O'Brien would like to give a massive thank you to all who helped to fund her book Greta's Herbs! The target has been reached. What a fantastic result – you can still support her project and pre-order first signed copies and other rewards.

Sale of Work
Scoil Bhreac Chluain, Sale of work will be held on Sat 19th Nov @ The Leprechaun Bar. Door to door collections will be taking place over the next few weeks or alternatively donations can be dropped into the school office.
Bus service for Annascaul & surrounding townlands
 Bus Service for Annascaul and surrounding townlands that travels into Tralee every Friday. Cost €5 day return and Free Travel Pass accepted.  Timetable below.
R58 – ANNASCAUL AREA TO TRALEE
Every  Friday
Depart: Ballynacourty at 10.15am
Arrive: Bons Secours, Tralee at 11.45am
Arrive: Dominicans Church, Tralee at 11.50am I would be grateful if you included
Arrive:  Garveys, Tralee at 12.00 pm
Depart: Garveys, Tralee at 4.00pm
Pick Up and Drop off Points:
Gort na Chorráin, Cul Na gCopog, An Com Dubh Beag, An Cnocán, An Com Dubh Mor, Dromavally, Annagap, Ballynacourty, Annascaul Village, Fearann na Carraige, Gurteen, Flemingstown, Glantane, Lougher, Camp Cross, Curraduff, Lower Camp, Knockglassmore, and onto Tralee.
Congratulations
Great to hear Tom & Eileen Ashe from Annascaul Black Pudding Co. on Radio Kerry "In Conversation" with Joe McGill last week who chatted about 100 years in business
.
 Well done to the Ashe family.
Belonging 16
As part of Ireland's centenary celebrations Annascaul Adventures are organizing a community event on Sunday 6th November @ Annascaul Community Centre. Starting at 12 noon with a walk led by John Hanafin reveling the story of the church that disappeared. Everyone is invited to take part and hear the story of the missing church of Ballinacourty. The walk will return to the Community centre where we will celebrate with a positive contribution in our neighborhood with music, dance, food, film screening, bouncey castle  etc. This exciting event will hope to include everybody families, young and old in the community and encourage a vibrant society.
Monster Bingo Night
A Monster Bingo Night will be held in INCH next Thursday night (3rd November). Local Inch woman, Mary O'Connor, is travelling with a group of students to Kolkata in February. The group will travel as ambassadors for the HOPE Foundation, which works with the street children in Kolkata. Mary is currently fundraising for the charity, with proceeds from Thursday's bingo going towards the trip. Bingo starts at 8.00pm with lots of prizes on the night!
Bouncy Castles
Bouncy castles have arrived in Annascaul. Competitive prices! Ring Adam on 086 1069420
Whist Results for 19/10/16
Ladies: 1st Mary Moriarty, 2nd Bridie McDermot, 1st Interval: Nora Devine, 2nd Interval: John McEnery & Eileen Galvin.
Gents: 1st Breda Baker, 2nd Mickey Murphy, 1st Interval: Thomas Maunsell, 2nd Interval: Michael Rohan.
Mystery; Eileen Hickson, Joan Sayers. Raffle: 1st Mary Moriarty, 2nd Noreen Walsh, 3rd Mickey Murphy, 4th John McEnery, 5th Mary Moriarty.
Annascaul ICA
Annascaul ICA Guild – Thursday 27th October. Halloween party – dress up / bring a dish & enjoy.
Meet every Thursday at 8pm in Annascaul Community Centre. New members are always welcome. Further details from Anne 087 9697391.
Annascaul Walking Festival 2016
The Annascaul Walking Festival (organised by the Annascaul Walking Club) will take place over the October Bank Holiday Weekend (October 28th – 31st). Starting with a night walk on Friday 28th, the Festival also features a choice of several walks to suit all abilities on Saturday and Sunday. The walks explore both well known and lesser known historical routes on the Dingle Peninsula and incorporate the history and archaeology of the area.
Anniversary wishes
Well done to Kerry Mountain Rescue team who celebrated it's 50th Anniversary. Tean membership is entirely voluntary and there are 35 active team members who come from all walks of life, but all are active & accomplished walkers & mountaineers in their own right.
Art Lessons
Art lessons are being held in Annascaul, Community Centre every Friday 6.30 – 7.30. For further information contact Abe Boland Ph. 087 2975588
If you would like anything included in the Annascaul Notes. Contact Noel Spillane. Ph 087 2184757 or forward an email to info@annascaul.ie
 A