Annascaul News / Notes 24/04/17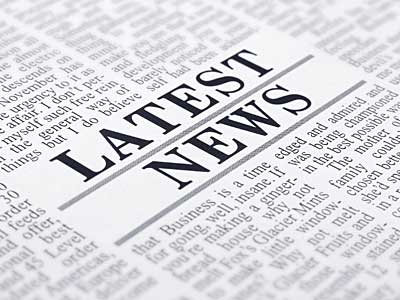 The Great Annascaul Walk Sunday 30 April 2017
Organised by Annascaul GAA Club and Annascaul Ladies Club, with the support of Annascaul Walkers.
This special fundraising event is being organised to raise funds for the development of club facilities, and will include two routes.
ROUTE A: 

Leaving Annascaul GAA pitch by road to Coumduff village and on to Annascaul Lake (4km on road). Passing the Mass rock on the Maca na mBó track and onto Beenoskee (826m). South to the (locally named) giants grave on Ballinahunt mountain and onto (locally named) Cuchullain's house. Descend onto Ballinahunt road (12km on mountain) and back to Annascaul GAA pitch. (4km on road) (Total 20km. 7hours) This is a Grade A walk, suitable for experienced walkers, and over 18s only. It will be guided by members of Annascaul Walks. All walkers must wear appropriate hiking boots (not trainers/runners) and must carry rain gear. Walkers are also encouraged to carry enough food and water to cover the duration of the walk.
ROUTE B: Following the famous Dingle Way from Camp Village to Annascaul. This route is 17km, with an ascent of 270m and should take 6.5 hours. This walk can be considered suitable for all the family. The route will commence at the Old School Camp can conclude in Annascaul Village. Walkers are advised to wear suitable footwear (trainers will be acceptable), carry raingear and bring enough food and water for the duration of the walk
REGISTRATION: Registration for both walks will take place at Annascaul GAA Pitch from 8:00 to 8:30am. Participants for route B will be transported to Camp to commence their walk at the Old School Camp. Both walks will commence at approximately 9am.
FEES: Walk A – €30; Walk B – €20, children €10, family €50. Registration is in person only, and with cash only payments. Strictly No dogs allowed on either walk.
Congratulations
Congratulations to Gerard Lenihan, son of Margaret and Johnny Lenihan, Glandlerra, Annascaul and River Calley, Swords Co. Dublin and Francisca Muida, Murcia, Spain on their wedding and best wishes for a happy life together. The wedding took place in Murcia, Spain and the reception was held in Hotel Prineipe Felipe , La Manga. Best Man was Eamon Hickson and Bridesmaid was Begania Muina.
Feile na Bealtaine in Annascaul
Feile na Bealtaine in Annascaul, Friday 28th April. 8pm 'Our sense of place', exhibition by local artists, Abe Boland, Marie Kennedy, Monica Phelan and Kate Landers. Annascaul Communuty Centre. 9.30pm: Jerome Connor, a video of his life by Margaret Kennedy, Jerome Connor Gallery, South Pole Inn. Followed by talk by Andrew Jacob, artist, surfer and descendant of Blasket Islander, Padraig O Cathain, Ri an Oileain. All welcome.
The Dingle Way
" The Dingle Way Webpage is now "live" at www.thedingleway.ie and URGENTLY requires local B+B's, Guesthouses, Hotel, Pubs /places to eat, taxi services etc to supply us with their details for FREE addition on to the website. … if we do not have your information we can't included it.!!!
Whist Results for 19/04/17
Ladies: 1st Ann Moss, 2nd Noreen Walsh, 1st Interval: Margaret Whelehan, 2nd Interval: Ethna O'Leary.
Gents: 1st Deiter Hochstrate, 2nd Michael Rohan, 1st Interval: John McEnery, 2nd Interval: Martin Courtney,  Mystery: Mickey Murphy, Ann Windle, Raffle: 1st Mary Shanahan, 2nd Deiter Hochstrate, 3rd Bridie Lyne, 4th Dieter Hochstrate, 5th Ann Moss, 6th Mary Kenny, 7th Sandra Hoffman.
Fundraising Bingo Night
Fundraising Bingo Night will take place in Annascaul Commuity Centre on Tuesday 16 May @ 7.30 pm sharp. All monies raised is aid of Jamie Flannery fundraising for Primary Schoools in Tanzania.
All Ireland

Miniature Garden Competition 
Annascaul Adventures is celebrating National Biodiversity week with a free miniature garden competition for adults with
approximate dimensions
 – 
Length-75cm, Width-37cm and Depth-20.3cm and flower pot competition for children Max 6″ Min 4″. All flowers must be Butterfly & Bee friendly. Competition will take place at Annascaul Community Centre on 20th May. Registration to be in by 17th May. Miniature garden – 1st prize €100 2nd Prize €50 3rd Prize €30. Flower Pot – 1st Prize €20 voucher for Easons, 2nd Prize €10 voucher for Easons, 3rd Prize €5 voucher for Easons. Sponsored by P&T Fitzgerald's Hardware, Dingle. To register check out
www.annascaul.ie
Lotto
The numbers drawn in last weeks lotto were 13, 16, 19 and 22, and there was no winner.
The €40 prize winners were:
The Keane Family, Lispole
Timmy Griffin, Camp
Mike Garvey, Acres
Mike and Jean Mander, Annascaul
The next draw will be held on 27th April in The South Pole Inn, with a jackpot of €2150.
If you would like anything included in the Annascaul Notes. Contact Noel Spillane. Ph 087 2184757 or forward an email to info@annascaul.ie before 8pm every Saturday.