Annascaul News / Notes 21/12/2017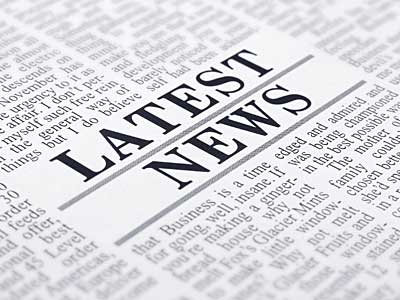 Scoil Bhreac Chluain's Annual Sale of Work
A big thanks to all who contributed to Scoil Bhreac Chluain's annual Sale of Work. The businesses in Annascaul and Dingle were very generous, as were local people who donated and turned up on the night to support us. Thanks also to the Leprechaun Bar for hosting the evening, and for all the volunteers who helped make this community event such a success. Go raibh míle maith agaibh go léir.
Birthday Wishes
Well done to Sissy Breen (Nee O'Rourke), Manchester, England who celebrated her birthday with her husband Michael, family and friends. Over 300 guests attended the fantastic party. Sissy originally from Ballintargart, Annascaul left Annascaul some 60 years ago and still returns each year to enjoy her homeland.
Congratulations and best wishes to our local author Eamonn Hickson Lougher, Annascaul who has just published his third novel 'Terror', a thriller in which three people decide to commit a terror attack.
Annascaul's Ceremonially light up
On the 16th of December at 4.30 pm Tom Ashe ceremonially lit up the Annascaul village Christmas tree. Donated by the Courtney Brothers the tree marked the start of the festive seaso. Locals and visitors came along and sang Christmas carols and a lovely evening was had by all.
Lights Display
Christmas is finally here in Annascaul and as usual a huge thanks to Pauline & Derek Hunt for their excellent display of Christmas lights, seen by everyone far and wide. A massage thank you to Adam Newstead for all of his hard work setting up the brilliant display.
New Years Eve
Annascaul is the place to be on New Years Eve to celebrate the last event of the year. Everybody Welcome!! Enjoy the relaxed atmosphere of the Annascaul pubs during the evening then Assemble at the old bridge in Annascaul Village at 11.45pm. Bring your Country, county, Parish or Club flag and be proud to natives and visitors. We want the biggest display of colour we can muster. Count down to midnight from 11.55pm – 12.00pm, then we will follow the bell ringer and pipers on our walk up and down the village to give an enormous Annascaul welcome to 2018!!
Annascaul Singing Club
Bring your Christmassy thing to the Annascaul Singing Club. Holly & Ivy and Good Cheer will be in abundance. Sing and play whatever you like but songs of good cheer are especially welcome. We'll get the stove lit so all you need to do is come and take a seat. As always, remember, it's free and it's fun. Thursday, 21st December from 9pm at Patcheen's Pub.
Annascaul

 

Floral

 artists & garden club

Meeting Tuesday 9th January @ 

Annascaul

 Community Centre @7.30pm why not come along and enjoy a lovely relaxing evening and have a chat. Bring some flowers. €3 entrance fee. Contact 086-2663186 
Lotto

Our Lotto was not won again this week, meaning the jackpot is now €7,250. Congratulations to our €40 winners.

The numbers drawn this week were 3, 6, 12, 15 the €40 winners were:
Tommy Griffin, Behenagh, Camp
Dearbail O'Donnell, Annascaul
Tim Teahan, Kerry Motor Works
Ella Griffin, Brackluain
Christmas draw of €1000 next week if Jackpot not won.
The Cottage Market
The Cottage Market, Annascaul will take place Sunday 7th January @ Annascaul Community Centre.11 – 2pm. All Welcome.
Whist

Happy Christmas to all! Whist will resume after Christmas on 3rd January 2018. Annascaul Community Centre. All Welcome.
Whist Results
Ladies: 1st Sandra Hoffman & Dora Moriarty, 2nd Nora Devine, 1st Interval: Elka Hochstrate. 2nd Interval: Elka Hochstrate. Gents: 1st Mary Moriarty, 2nd Marcia Gantor, 1st Interval: John McEnery, 2nd Interval: Deiter Hochstate. Raffle: 1st Mairead Sheehy, 2nd Mairead Sheehy, 3rd Tommy O'Toole, 4th Kathleen Hennessy, 5th Ann Windle,  6th Bridie McDermot, Mary O'Toole, Sandra Hoffman, Ann Kavanagh, Michael Rohan, Margaret Whelehan, Martin Courtney, Eileen Galvin. Mystery: Eileen Galvin, Bridie McDermot.
Annascaul Playground
After a successful public meeting on the 27th November, at which significant public support for the Annascaul Playground was given, including many signatures of

 support, the committee will be placing signature sheets in the local shops and pubs. You can show your support for the development of the playground by signing your name at one of these locations. All signatures obtained will greatly assist in the committee's attempt to secure planning permission at the proposed Ardrinane site.
Catchment Management Group
The catchment management group are doing biodiversity projects on Annascaul river, ringforts of Annascaul & Heritage. To get involved contact Ph.086 2663186
Inch Christmas Day Dip
I
t's that time of year again to take the plunge on Christmas Day! Hope you are all ready for another cold but refreshing dip this year in aid of Kerry/Cork Health Link Bus. Not for the faint hearted but definitely for those who are up for a bit of fun on Christmas morning or who want to clear the head or avoid the cooking!

Last year was another successful year and we would like to thank everyone who attended, took part and donated. An amazing €1481.87 was raised for the Children's Ward at University Kerry Hospital.

This will be the 8th year of the Inch Christmas Day dip and is great that it has become an annual event which continues to grow each year. The support and generosity from everyone thus far has been amazing raising €9350.14 to date. This year the money will be for the Kerry/Cork Health Link Bus so lets makes it another great event for a deserving local organisation.

We hope to see all the regulars again this year along with new faces and of course all the amazing supporters who come out and cheer us on every year. Aside from the feel-good factor of doing something completely different on Christmas Day, a quick dip in the sea is actually proven to be good for you, getting your blood pumping and boosting your immune system! Making you feel all the better when you go home and dive into the tins of chocolates. The Christmas tunes will be playing, hopefully the sun will be shining so let's make this another great year. We hope you make it the top of your "to do" list. Everyone welcome and please pass on the invite. Complimentary refreshments for swimmers afterwards in Sammy's restaurant.
If you would like anything included in the Annascaul 

Notes

. Contact Noel Spillane. Ph 087 2184757 or forward an email to info@annascaul.ie before 8pm every Saturday