Annascaul News & Notes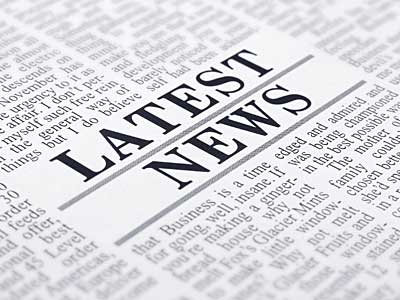 Annascaul Sale of Work
Annascaul Sale of Work in aid of Scoil Bhreac Chluain, next Saturday, 25th November @ 8pm at The Leprechaun Bar. Collectors will be calling round for donations or they can be left in to the school office. Home baking can be left in to the Leprechaun Bar on Sat. 25th from 3-5pm. Your support is greatly appreciated.
School furniture for sale
Scoil Bhreac Chluain second hand furniture sale- Junior and Senior infant tables €15, matching chairs €5 each. Please contact the school office on  066 9157436
Lotto
Our Lotto was not won again this week, meaning the jackpot is now €6,650. Congratulations to our €40 winners.
The numbers drawn this week were 3, 13, 16, 18 The €40 winners were:
Jerry Lyne, Farranacarrige
Mary Landers, Ballinahunt
James Flahive, Ballintarmin
Santa's visit to Annascaul
Special announcement Santa Claus will make an early visit to Annascaul to meet all the girls and boys to give them a special treat. Saturday 2nd December 11am – 6pm. Annascaul, Community Centre. The Cottage Market will host 
Santa's Grotto, Free Christmas raffle, more raffles, mix old and new stalls, mulled wine and mince pies. If you want to have a stall contact 086 2663186 or for more information.
Gig at Joan's Cafe Nua
GIG. Joan's Funky Rambling House .Kitchen Session. Saturday 25th November from 7,30 pm food from 7 …….Special Guest Singer Songwriter Sean Mac / Chris. Joan & Ronnie and a few surprises. All welcome Gig & Food (V) €25 Gig €8
Whist
Annascaul every Wednesday night at 8pm in the Community Centre. All Welcome.
Whist Results
Ladies: 1st Ann Kavanagh, 2nd Joan Cantillon & Mairead Sheehy, 1st Interval: Bridie McDermot, 2nd Interval: Nora Devine. Gents: 1st Mary Moriarty, 2nd Deiter Hochstrate, 1st Interval: Siobhan Kennedy, 2nd Interval: Marie O'Sullivan. Raffle: 1st Bridie Mc Dermot, 2nd Martin Courtney, 3rd Michael O'Donnell, 4th Ann Windle, 5th Margaret Whelehan, 6th Bridie McDermot, 7th Dora Moriarty. Mystery: Joan Sayers, Martin Courtney.
Birthday Greeting
Birthday greetings go out to Aidan Fahy, Derrygorman who is celebrating his birthday next week..
Naionra Annascaul CLG
Relief Childcare Assistant required at Naionra Annascaul CLG. Minimum requirements: FETAC Level 5 qualification, 2 years post qualification experience and use of Irish language. Email CV, cover letter and proof of qualifications to 
naionraannascaul@gmail.com
.
Annascaul ICA
Annascaul 
ICA
 meet each Thursday in Annascaul Community Centre at 8pm. New members welcome.
Art
lessons
 are being held in Annascaul, Community Centre every Friday 6.30 – 7.30. For further information contact Abe Boland Ph. 087 2975588
Annascaul GAA and Coiste na nOg
We are delighted to announce that Annascaul GAA clothing can now be purchased online from O'Neills. Items available include jackets, half zip tops, polo shirts,
pants, beanies plus more.  This might make the perfect Christmas gift. Also many items can be personalized with initials.
If you would like anything included in the Annascaul 
Notes
. Contact Noel Spillane. Ph 087 2184757 or forward an email to
info@annascaul.ie
 before 8pm every Saturday.