Businesses
Local businesses in Annascaul & the Annascaul Area
Bouncy Castle Hire


Just Bounce Bouncy Castle Hire Annascaul
Bouncy castle hire service providing quality castles at competitive prices.Main St, Annascaul
Phone: 086 106 9420
Boarding Kennels
---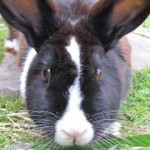 Rabbits & hamster 

– a boarding for all small animals!
Looking for someone to look after your  small pets ?
Call us at Phone: 0874115205  Email: jessicavanesch@hotmail.com in Annascaul Co Kerry
We provide boarding for small animals – rabbits, hamsters, mice, guinea pigs, tortoises, hedgehogs, degus, rats, chinchillas – you name it, we board it!  Based in Annascaul, we are the only small animal boarding in County Kerry. Lead by Jessica, a fully qualified and experienced animal carer. We can collect your pets at your home if you like.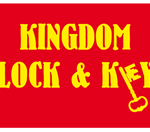 Kingdom Lock & Key
Barry O'Brien is available 24/7 to assist in all emergencies. Domestic / commercial. All locks supplied and fitted. All Windows / doors repaired. Fogged broken glass replaced. Mobile key cutting. All multi point locks repaired or replaced. Handles hinges, patio rollers, letterboxes etc supplied and fitted. 24/7 emergency call out. We serve Tralee and County Kerry with locksmith services.
Shops
Main St, Annascaul
Phone: +353 (0) 66 9157127
Email: info@annascaulblackpudding.com
Website:
www.annascaulblackpudding.com
Opening times: Mon-Sat 8.00-20.30 | Sun 8.00-19.00
---
Main St, Annascaul
Opening times: Mon-Sat 8.00-21.00 |  Sun 9.00-12.00
---
Annascaul Pottery Shop
Annascaul
Phone: 066 9157848
Email: zac@annascaulpottery.com
Website:
www.originalkerry.com
---
Phone: +353 (0) 66 9158118
Email: info@inchbeach.ie
Website:
www.inchbeach.ie
Opening times: Mon-Sun 9.30-22.00
Metalwork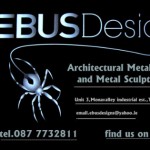 Ebusdesigns
Ebusdesigns are a one stop shop for design, fabrication and fitting for the architectural metalwork, general fabrication and engineering sectors. Here at EBUSDESIGNS they cater for all aspects of architectural metalwork, fabrication and welding including stainless steel,
mild steel, aluminium, copper and brass. They also cater for the engineering sector including milling, turning, machining, maintenance and repair.
Health Centre
Annascaul Health Centre
Maum Rd, Annascaul
Phone: 
+353 (0) 66 9157227
Opening times: Mon-Fri 9.00-13.00 & 14.30-17.00 
Post Office
Ardrinane

, Annascaul
 Phone: 
+353 (0) 66 9157101
Opening times: Mon-Fri 9.00-17.30 (closed for lunch 13.00-14.00) | Sat 9.00-13.00
Coach Operators



Kennedy Coaches
Weekend services between:
These services run every Friday & Sunday during the college year generally from September to April and are operated to cater for the needs of the students & any other passengers who wish to avail of it. The larger coaches have WIFI which enables people to connect to the internet free of charge.
For more information visit 
www.kennedycoaches.com
Paddywagon Night link Bus
B
us operates Thursday, 
Friday
 & Saturday collection from village. The Paddy wagon drops you home in the general area of Annascaul, you can also book this bus privately. Collection from the public houses on weekend nights.
 TV Aerial & Satellite Installation Service
James Knightly
Phone: 087 210 7913
Email: jkk1@eircom.net
Performers
Noreen Ashe
An accomplished musician and is featured on Youtube with a song called, "Just Loving You", comes from a family of well known traditional musicians, and plays in venues all over west to mid-Kerry. Noreen is also available for all church occasions including weddings etc. She can be contacted either via email or by phone. For contact details visit
www.noreenashe.com
Punch & Judy Show
Ros's puppets Punch & Judy ( Puppeteer) Performer
Suitable for 4-8 year olds
Available for Parties & Festivals
Phone: 066 915 7349 / 087 7535456
Seán Prior (Musician) Performer
Sean prior lives in Ballyferriter and loves to sing and play the guitar. His music is a mix of old traditional Irish ballads and country music. He is available for private events, pubs, hotels, anniversaries and church weddings and funerals.  A sample of his music is available to listen on his website and Youtube.
Dove Release Kerry
Dove releases for Weddings, Funerals, Celebrations and Events.
For centuries these beautiful white birds have represented peace, faith, hope, love, unity and new beginnings. For weddings, funerals, memorials or any special event, there cannot be a more beautiful and meaningful way to represent it. Creating Memories for a lifetime. Ceremonial White Bird Release. Love comes alive at weddings, Joy soars at special events, and Peace becomes palpable at funerals.
Email: Dovereleasekerry@gmail.com
Garden
We have been repairing small engines for over 25 years, we keep a large number of Lawn Mower service parts. We repair any small petrol engine from Chainsaws, trimmers, generators, and of course Lawn Mowers, Ride on and push.
     Phone: 0861942601
We supply poly-tunnels in a large range of sizes to suit your garden. They are made with a 34 mm galvanised interlocking tubing and 800 gauge semi-opaque plastic. Our tunnels also have 24 inch high sides for extra grow space and doors at either end.We can also construct your polytunnel.We also have have a mini-digger to carry out any minor groundwork you may need. We also have carpentry experience so we can make and deliver potting benches and shelving to order.
Phone: 086 343 2722
Email: mypolytunnel.munster@gmail.com



Hand Made Garden Benches
Solid hand made benches. Made from pressure treated timber and can be made to any requirements, size or shape.
Phone: 0861069420
Painters
J.P Fahy – 087 6442590 | fahyjp@eircom.net
Noel Spillane 

087 218 4757

Mossy Kennedy 

066 9157440 | 0876725342
Plumbers
West Kerry Heating

– 066 9157472 | aguilcoumdubh@eircom.net
Lyne
Carpenters
Michael Mc Carthy
Tommy Griffin

 

087 2888679 |

 tgriffincarpentry@gmail.com

T.J Mc Carthy

 0857373400 | 

tjmccarthy22@eircom.net
Eoin Knightly
Electricians
Colm Kennedy 

 066 915 7187
Builders
Johnny McCarthy 

066 9157116

Michael Devane 

066 9157139

Macon Construction – T.J McCarthy, 0857373400 | 

tjmccarthy22@eircom.net
Plasterers
Johnny Mc Carthy 

066 9157116

Michael Knightly
Diggers & Machinery
Maurice Flahive
David Knightly 

066 9157114

Johnny Whelan
Mechanics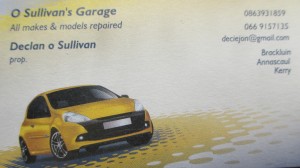 Declan O'Sullivan
Phone: 086 3931859 | 066 9157135
Email: deciejon@gmail.com