Rabbits & hamsters -small animal boarding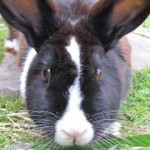 Rabbits & hamster 

– a boarding for all small animals!
Looking for someone to look after your  small pets ?
Call us at Phone: 0874115205  Email: jessicavanesch@hotmail.com in Annascaul Co Kerry
We provide boarding for small animals – rabbits, hamsters, mice, guinea pigs, tortoises, hedgehogs, degus, rats, chinchillas – you name it, we board it!  Based in Annascaul, we are the only small animal boarding in County Kerry. Lead by Jessica, a fully qualified and experienced animal carer. We can collect your pets at your home if you like.