Clubs & Organisations
Clubs & Organisations in Annascaul
Annascaul Singing Club
Come and join us for an open, informal and free night singing.
Bring your voice, bring an instrument, join in a chorus or just listen if you like.
This  club  has  been  in existence  officially since  2014  and  comes  together every last  Thursday of each month. However all bars in Annascaul will break  into spontaneous  sing  song and  is  encouraged. Please feel free to break out the  flute, harmonica or guitar.
Celebrating singing 3rd – 5th June
Annascaul Singing Club  You Tube
Scoil Bhreac Chluain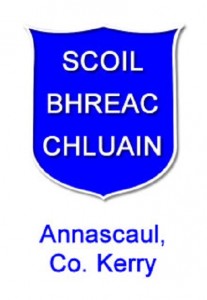 Scoil Bhreac Chluain is a Roman Catholic School established with the Minister for Education and aims at promoting the full and harmonious development of all aspects of the person of the pupil, intellectual, physical, cultural, moral and spiritual, including a living relationship with God and with other people. The school models and promotes a
philosophy of life inspired by belief in God and in the life, death and resurrection of Jesus Christ. The Catholic School provides Religious education for the pupils in accordance with the doctrines, practices and traditions of the Catholic Church and promotes the formation of pupils in the Catholic Faith.
Annascaul, Co Kerry, Ireland.
Phone: +353 (0) 66-9157436
Email: breacchluainias@eircom.net
Website: www.scoilbhreacchluain.ie/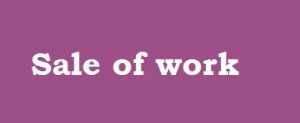 Naíonraí Abha an Scáil
Forbairt Naíonraí Teo., is an all-Ireland voluntary organisation which supports the promotion of education and care services in Irish for children from birth. Forbairt Naíonraí Teo.(FNT), was founded in 2003 as the successor of An Comhchoiste Réamhscolaíochta Teo. The following groups are represented on the Board of Directors of FNT: Altram, Foras na Gaeilge, Gaelscoileanna Teo. and Na Naíonraí Gaelacha.
FNT is grant aided by Foras na Gaeilge and the Department of Children and Youth Affairs.
Cuideachta dheonach uile-Éireann í Forbairt Naíonraí Teoranta a thacaíonn le seirbhísí, cúram agus oideachas trí Ghaeilge a chur chun cinn do pháistí ó aois an chliamháin ar aghaidh. Bunaíodh Forbairt Naíonraí Teoranta (FNT) i 2003 mar chomharba ar an gComhchoiste Réamhscolaíochta Teo. (a bhunaíodh i 1978). Bhíodh An Comhchoistefreagrach as an tír iomlán ach is na ceantair lasmuigh den Ghaeltacht atá faoi chúram FNT agus is é Comhar Naíonraí na Gaeltachta an t-eagras a fheidhmíonn sa Ghaeltacht. Tá ionadaíocht ag Altram, Foras na Gaeilge, Gaelscoileanna Teo. agus Na Naíonraí Gaelacha ar choiste stiúrtha Fhorbairt Naíonraí Teoranta.
Cuireann Foras na Gaeilge agus an Roinn Leanaí agus Gnóthaí Óige maoiniú ar fáil d'Fhorbairt Naíonraí Teoranta.
Annascaul Sports Hall
Phone: 085 8382604
Website: www.naionrai.ie

Annascaul Parent and Toddler Group
Annascaul Community Centre
The group meets every Monday in the community centre between 10.30-12.30. The little ones play with the toys provided then sit down and have juice and a treat while parents have a coffee and a chat! It doesn't matter how many kids you bring there is a fee if 3 euro per family.
Everyone is welcome!
Annascaul Parish
Annascaul Parish is a grouping  of families and individuals from Annascaul, Camp and Inch communities who strive to live out the Gospel message. The Gospel gives meaning, direction and hope to our lives. We believe that Christ came that we might have life and have it to the full.
The Parish has three Churches
Church of The Sacred Heart, Annascaul
St. Mary's Church, Camp
St. Joseph's Church, Inch 
Annascaul Parish Office Hours:
Monday        : 10am – 1pm(Except Bank Holidays)
Wednesday  : 10am – 1pm
Fridays         : 10am – 4pm
Phone: 066 9157103 (Parish Office)
Mobile: 086 4563253 Fr John Buckley P.P.
Email: annascaul@dioceseofkerry.ie

To download timetable for Parish Mission just click on the link below
Mission Advert for Annascaul & Inch
GAA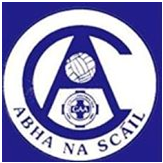 Annascaul GAA Club (Irish: Cumann Lúthchleas Gael Abhainn an Scáil) is a Gaelic Athletic Association club that plays Gaelic football and is based in Annascaul, County Kerry, Ireland. They play in Division 2 of the County Football League and in the County Intermediate football. Annascaul is formed by three communities- Annascaul, Inch and Camp. Camp has the proud distinction of having the most All-Ireland medals per head of population of any village in Ireland. There are reports of hurling being played in the area during the early part of the 20th century.

Annascaul Coiste Bord Na nÓg
Chairperson – Jason Hickson
Secretary – Kathleen Moriarty
PRO – Bride Kennedy
Treasurer – John Hanafin
Training for:
Under 16's  every Wednesday @ 7
Under 14's  every Monday @7
Under 12's every Thur @ 6
Training for the under 8 & 10's every Sunday @5-6pm
For enquiries Ph. Kathleen 085 1208439
SAM MAGUIRE CUP COMES TO ANNASCAUL CLICK ON THIS LINK FOR MORE INFORMATION Sam Maguire Cup
Annascaul ICA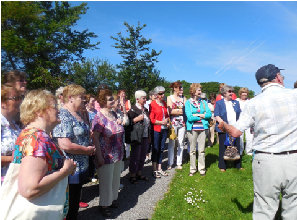 When you join the ICA you join a local Guild
Our Guilds range in size from a handful to 120 plus members. The beauty of the Guild format is that each Guild is autonomous, taking part in activities which interest their members. Each Guild holds meetings usually on a monthly basis, but some Guilds have additional craft classes and meet weekly. So when women enquire about joining us we always talk to them about their interests and endeavor to match them to a Guild which participates in the activities which interest them. If the first Guild you try is not for you, we are confident that we can introduce you to a Guild which will be perfect for you. Annascaul ICA Guild meet every Thursday @ 8pm in Annascaul Community Centre. Call Dora Ph. For enquiries. New members welcome.
ANNASCAUL GUILD ICA PROGRAM 2015


Annascaul Tidy Towns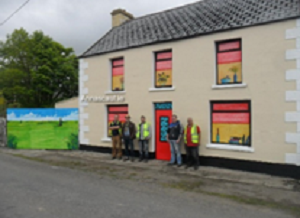 Annascaul Tidy Towns was set up to enhance our Village for residents and visitors. With a keen eye on green issues & environmentally friendly practices forth most. Annascaul Tidy Towns volunteer hour starts 7.00 -8.00 meeting at the community center every Monday evening. Let's all work together and help make this a better year for Annascaul.
Please support Annascaul Tidy Towns and help keep our village beautiful.


Annascaul Walking Club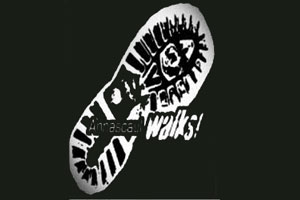 Annascaul walks is a small friendly walking club in the heart of the Dingle Peninsula, where brooding mountains, turning coastlines and fast flowing rivers provide magnificent year round walking. The club embodies the adventurous spirit the friendly humor and the co-operative nature of Annascaul's famous son, Tom Crean the Antarctic explorer. The club holds two scheduled walks each Sunday, meeting at Hanafins bar on the main street. We extend a warm welcome to individuals and clubs of all ages and abilities to join us on one of our walks or to follow one of the many trailed walks in the area.


Badminton Club & Soccer Club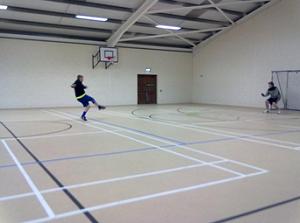 INDOOR SOCCER:
MONDAY – 7:30 TO 9:30
THURSDAY –  7:30 TO 9:30
Price varies on amount of people attending on the night

Mission
OUR MAIN MISSION IS TO KEEP THE PEOPLE OF WEST KERRY FIT AND SLIM WHILE HAVING FUN.

Whist (Card)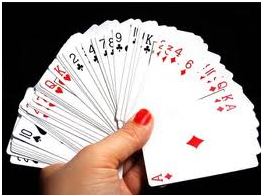 Whist takes place in the Community Centre, Annascaul, every Wednesday @ 7pm. All Welcome
Annascaul Active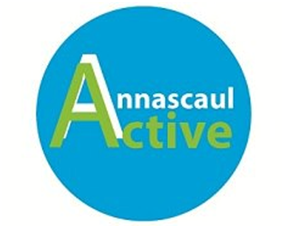 We are a group of Annascaul residents who have the opportunity to build an outdoor gym, children's playground and bowling surface in Annascaul, Co.Kerry. We are working together with South Kerry Development Partnership, Kerry County Council and we very much wish to have the full involvement of the Annascaul community. The plan is to raise funds to supplement development grants, in order to be able to provide a broad range of activity structures that will be able to fit the differing needs and levels of ability of people within the community.

Youth Club
Fridays Sports hall 8-9.30
Junior 1st years to 3rd years
Eileen Casey Kennedy
Donna O Brien
Seniors 3rd years to 6th years

Care of the Aged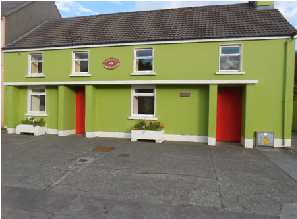 Annascaul Senior Citizens & Friends
Lunch at Community Centre for the care of the aged every Thursday @ 1pm. All Welcome.

St Vincent De Paul Society
Confidential No: 089 4259294